Our Location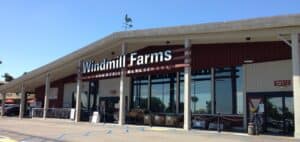 Come See Us!
6386 Del Cerro Blvd, San Diego CA 92120
(619) 287-1400
Open Monday – Saturday: 8am – 9pm
Open Sunday: 9am – 8pm
Windmill Farms is located in San Diego, California, just minutes away from Interstate 8. Simply take the College Ave. exit north and turn right onto Del Cerro Blvd. Windmill Farms is located less than a mile up the road on the left side. Just look for the Windmill!