About Us

About Us
Henry Boney, a Texan transplant, had been working as an ice cream delivery man in California since he fled his hometown to escape the dust bowl. Working at that same facility, he met Jessie – an office worker whom he would share the rest of his life with. Shortly after the couple married in 1934, Boney borrowed a $600 from his new in-laws in order to buy a truck to help him haul produce into his new venture – a fruit stand. Risky as it may have been, the fruit stand rapidly multiplied into five, and then blossomed into grocery stores.
By the mid-1950's, the stores had come a long way from that first fruit stand, and the Boney's moved onto their next adventure – building the first convenience store franchise in the nation, known as Speedee Mart. The success of Speedee Mart led Henry to an offer he could not refuse, and sold to Southland, the then-owner of the 7-Eleven franchise.
By the 1970's, a new generation of Boney's were taking part in the Boney legacy. They established a natural foods store they named Windmill Farms, and rebuilt the remainder of their stores with the family name – Boney's. Brothers Stan and Scott teamed up to expand their Boney's stores, which were rechristened Henry's in 1997, to honor their father. In 1999, Henry's was sold to Wild Oats Markets. It was then Scott Boney, the youngest of the three Boney brothers, who re-opened and vamped up Windmill Farms store located in Del Cerro, in 2003.
Our History
1940
Henry Boney moved to San Diego from Kress, Texas.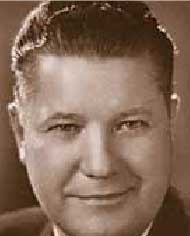 April 4, 1943
Henry married Jessie Grame.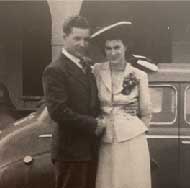 July 1943
July, Henry and Jessie Boney opened a fruit stand with a truckload of peaches at the corner of 71st st and El Cajon Blvd.
From that beginning, they went on to own and operate several supermarket chains including Boney's, Bradshaw's and Superama.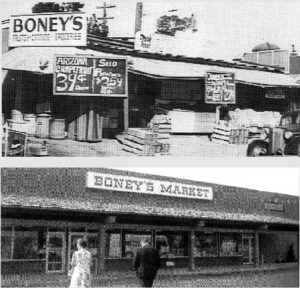 1956
Henry and Jessie sold their interest in supermarkets and formed a new convenience store business, Speedee Mart, a franchise system for convenience stores.

1959-60
Henry helped found the National Association of Convenience Stores and served on the Executive Committee as well as President for two years.
1964
Henry sold Speedee Mart to 7-Eleven.
1965-1972
Henry was heavily involved with the San Diego County Board of Supervisors.
1969
Henry began helping his sons, Steve and Stan, start the supermarket business.
1975
Steve Boney open the first Windmill Farms.
1982
Boney's Marketplace was formed.
1997
In honor of their father, the sons changed Boney's Marketplace to Henry's Marketplace.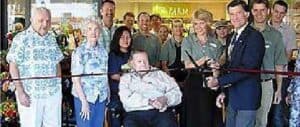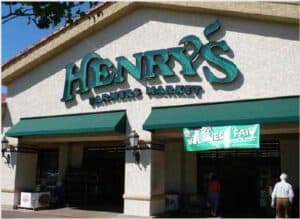 1999
The Boney Family sold Henry's Marketplace to Wild Oats.
2002
Sprouts Farmers Market was founded in Gilbert, AZ by Shon Boney.
2003
Scott Boney opened Windmill Farms in Del Cerro, CA.
2013
Windmill Farms celebrated its 10th anniversary.